Ressurflection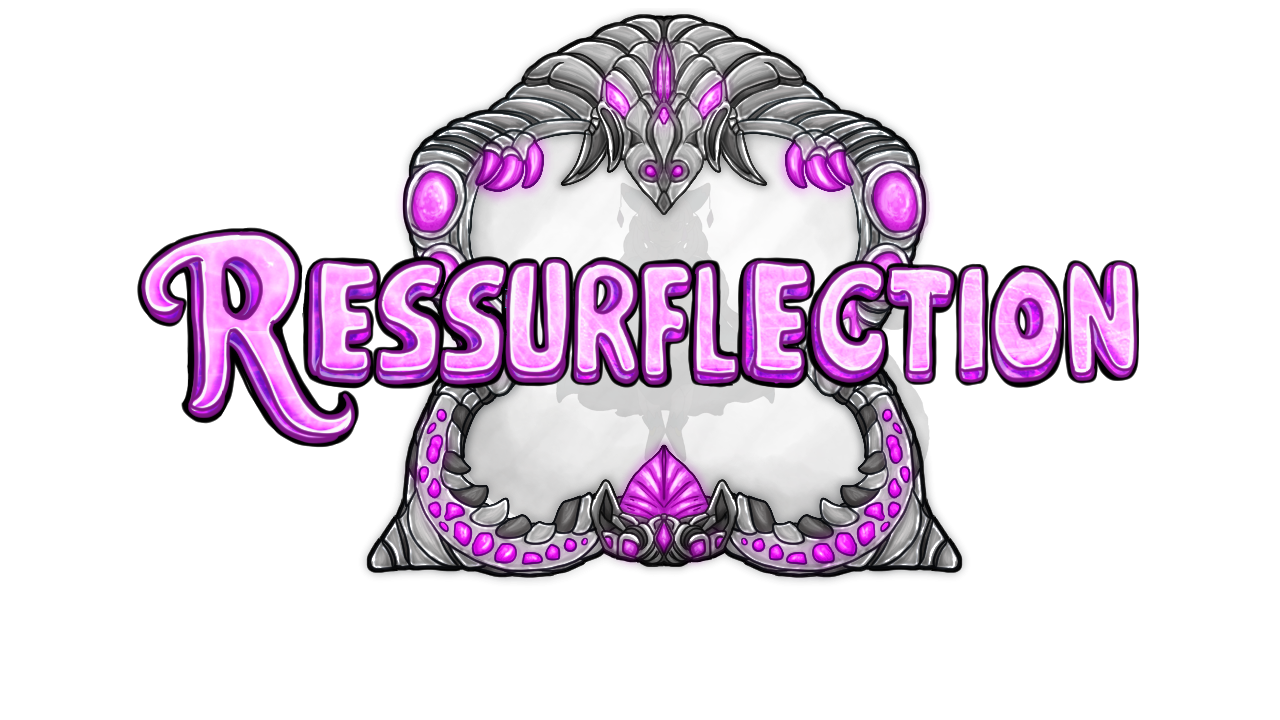 At a stage in our lives we all fear the inevitability of death but what if you could cheat such an end through the use of a forlorn mirror?

A traveling circus group, known as the Roulette Runners, arrive at the city Horizon Bluff to perform for the festival of the Wyvern Glass. The performance celebrates a legend from the coastal region about a mythical mirror, which had the power of Ressurflection, and the daring heroes that freed it from a terrible Wyvern.
The trip goes awry however, when Maxwell, a trouper with a knack for getting into trouble, happens upon the fabled mirror and gets himself trapped inside. The Roulette Runners search for a way to free Max, but end up living the legend of old, rather than just performing it.

Ressurflection is a Fantasy/cartoon RPG set in the fictional universe of the Arbvar and taking center stage primarily at the coastal city of 'Horizon Bluff'. Its story and game play are heavily character driven, with its narrative divided into two parallels told both within and outside the mirror itself. Ressurflection's core themes draw from our inevitability of fearing death, and that at some point or another, we all must accept it, and to treasure what's really important in the time that we have.

Original art & graphics –All of the graphical assets of Ressurflection are completely original and animated in a stylistic cartoon-like appeal with fantastical designed to bring out personality.
CP Battle system – Allies all contribute Character points or CP for short. The battle system derives from your ability to manage these points and use your characters carefully during battle!
Many murders - An assortment of fun, loving crows flock around this game.
Characters, lore and lotsa story! –Character-rich story and soulful interactions abound - many things have a variety of banter and comments by whatever cast you have at hand! We want to ensure the world feels alive and that the characters feel a part of it too!
Original Soundtrack – Primarily created by the quirky Geoff Moore along with a few other contributing composers along the way.

Although Ressurflection is not a horror game in the most traditional of senses, some parts of the game have elements meant to induce paranoia, fear and tension. Mild swearing and blood is sometimes present.

A rough demo for the project will be open to the public in the coming months; if you have any feedback or bugs and issues to report please do so on our discord or if you would like to keep up with development;
Discord - https://discord.gg/7eesKGx
Blog - https://ressurflection.tumblr.com
Alternatively the Twitter is at the following;
https://twitter.com/charlottezxz
Install instructions
This is a single Exe which is executed to run the game demo.
Controls:
Z/Enter/Spacebar = Accept
X/Esc/M = Cancel/Open menu
Arrow Keys or WASD = Move around
E or Page down to fast skip text.
Download
Download
Ressurflection-Oct1Build1.4beta 16.10.20.zip
164 MB
Comments
Log in with itch.io to leave a comment.
Look at them great lovely dragons !
Awesome and excellent game, I love it.
Thank you for your kind words, it means alot!
And thank you for both sets of feedback (here and the discord), much appreciated!
It's a joy to work on and i hope people have that same vibe when playing it (and the rest to come!)
Within the first few minutes, I was immediately impressed!
The characters and animations are truly immaculate. It's clear a lot of work went in and it shows. I'm a particularly big fan of the battle against the dragon; the cutscene there was a riot to experience.
I'm also super interested in the mechanics. It's immediately clear to me that as the game continues, the battles will continue to be tactical and detailed; the CP system is quite neat. I enjoy it! I'd be excited to see more battles and enemies.

I also found myself more fond of the characters than I thought... which was a pleasant surprise. Each was an interesting individual, and managed to stick out in my head in spite of how many I was introduced to.
I was a worried that the UI would be a little too noisy; colorful aesthetics like these can be a little blinding to me, personally, but it wasn't so bad. My game was a little bit choppy, too, but I have kind of a slow computer, and it was still extremely playable otherwise. I have a few more specific hiccups that I'll leave on Discord.
But in the end, for some reason, I feel like Ressurflection sets itself apart. I'm glad I kept my ear to it, and I'm eager to see where the characters and mechanics go next!
Thank you very much for this! :)
Addressed it all on the server, it means alot!
I hope the rest can follow through with your expectations and be funs!
I absolutely loved this latest demo! There are so many elements that were highlights for me, starting with the art style that spans everything from portraits to maps to animations and even damage pop-ups!
The opening and ending cinematics are beautiful, even before that starting with the opening of the title screen. I was captivated at the start by how well the opening flowed. The battle animations and all the fluid interaction animations with the enemies are also a very nice touch and adds so much personality.
Another highlight for me are the circus characters themselves and all their different designs, personalities and interactions. They have this endearing found family feel to them that I really enjoy and am so interested in seeing where the story takes them. I think this came through to me because the writing is so good and gives them all so much life.
This is a perfect demo to showcase what Ressurflection has to offer, familiarize us with the style, mechanics, and characters, and raise excitement for the rest of the game. Hats off to you! Well done!

Thank you so much for the feedback Yoraee!
I don't know what to say to everything you have said except for how much i appreciate you taking the time to play it. You played it when it was very rough and crude before as well many months ago!
What you've put is exactly how i wanted it to come across!
Thank you very much for everything!
I'm interested in this! Would you be open to letting me do an LP?
Looking forward to the demo σ(≧ε≦o)